Seasoning powder packaging machine with Automatic Screw Conveyor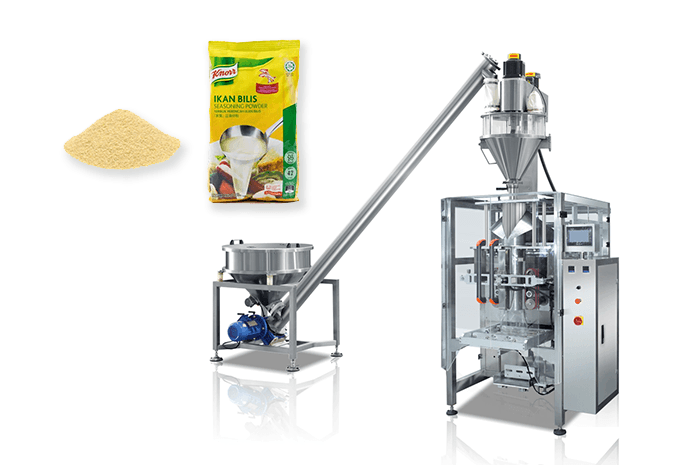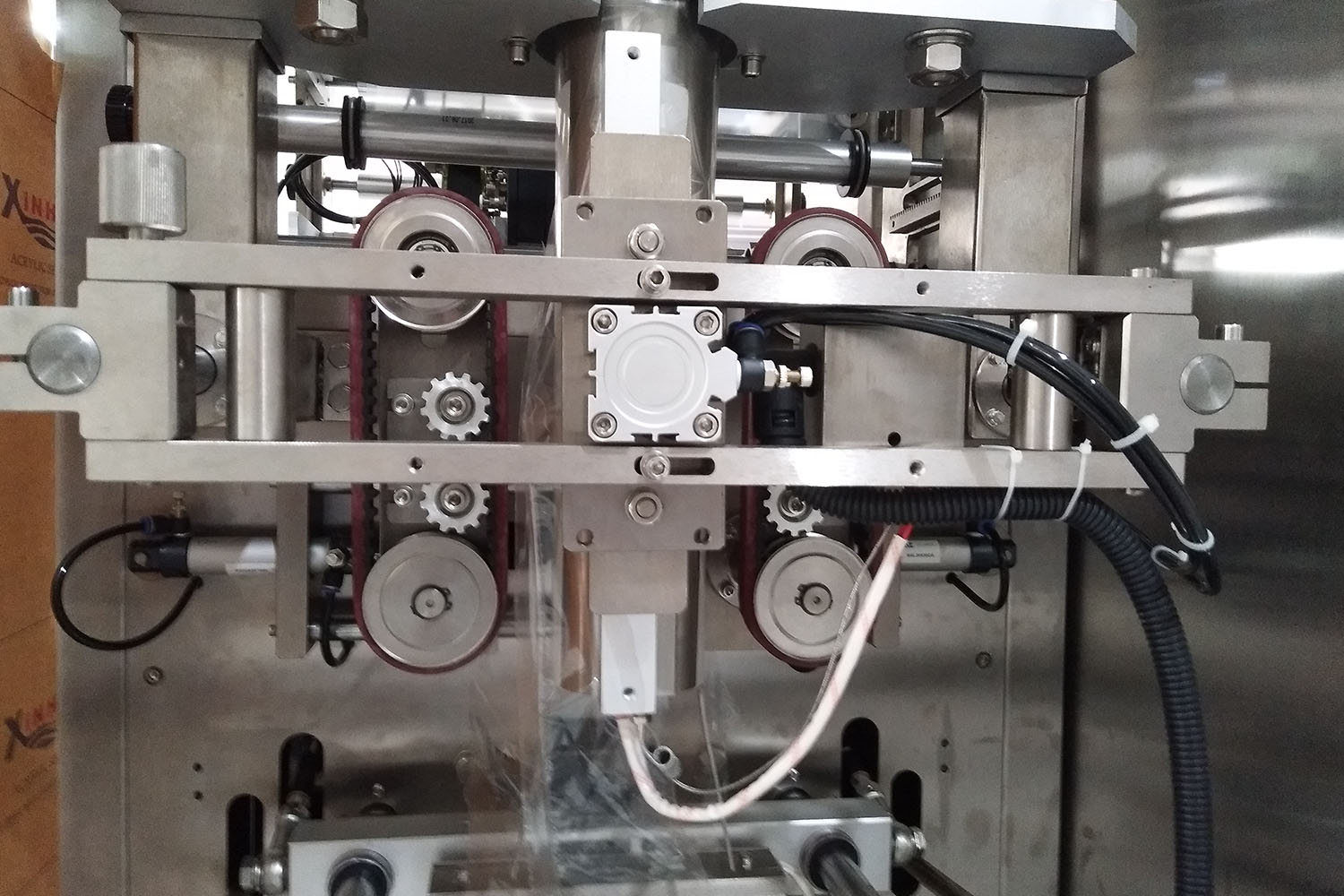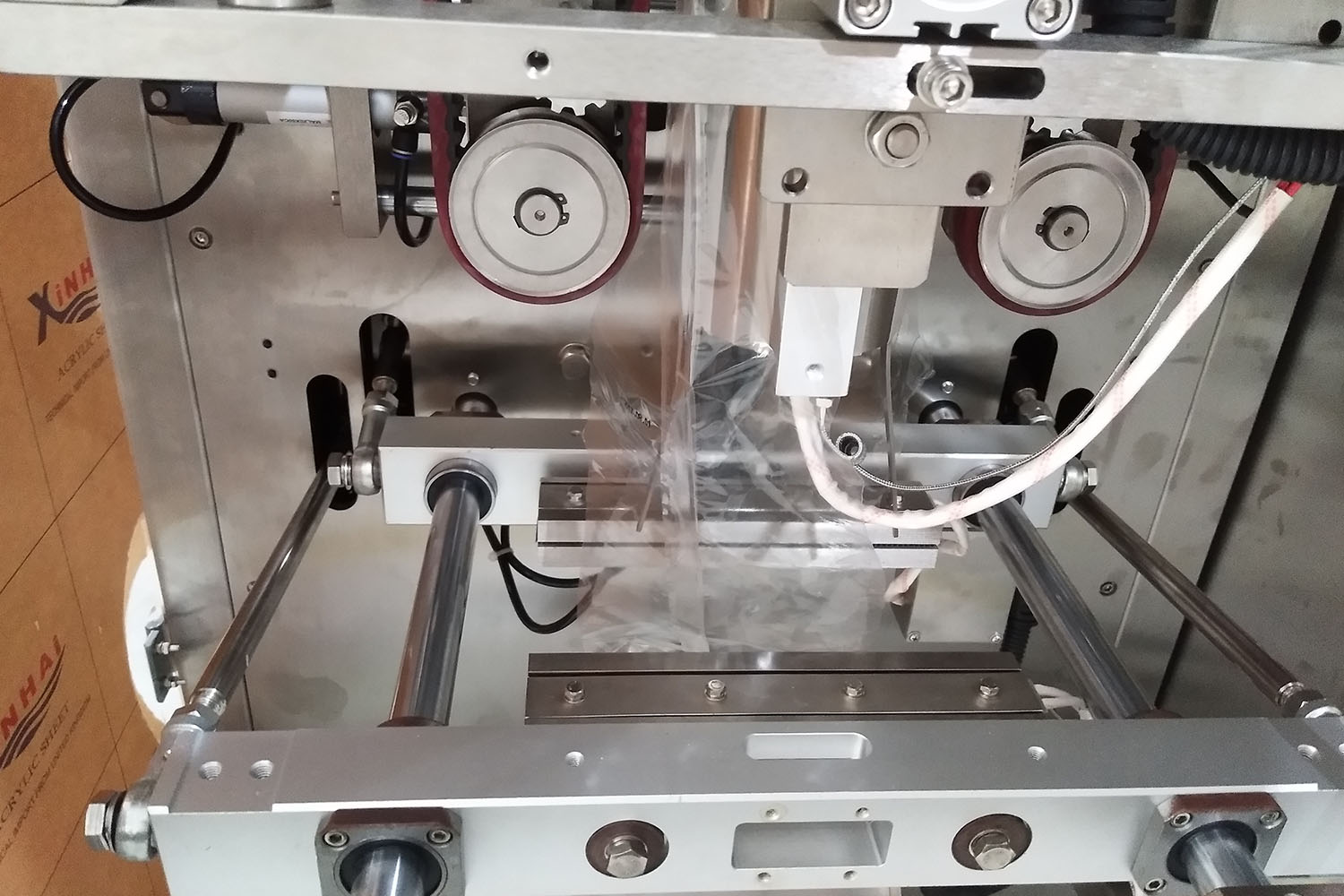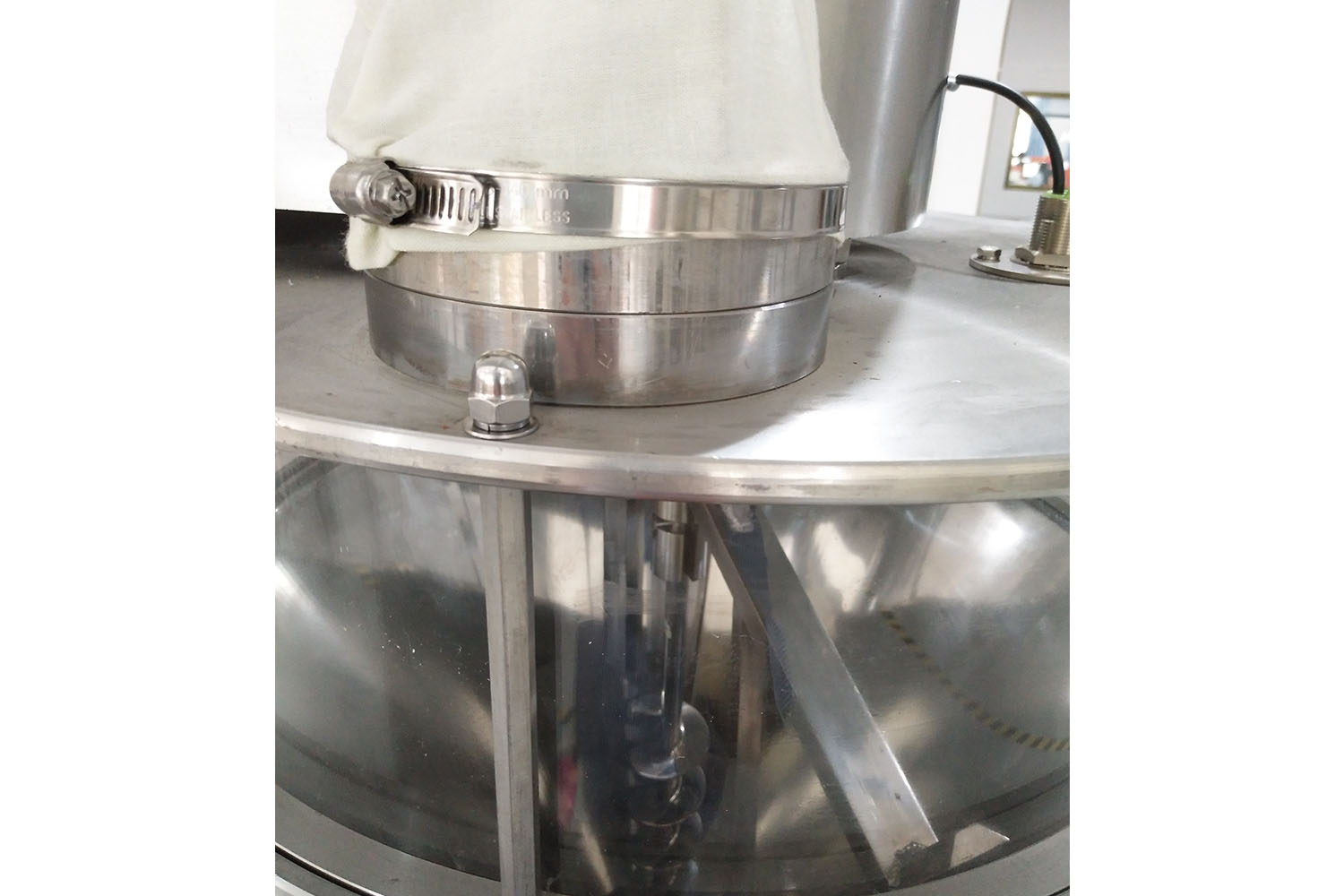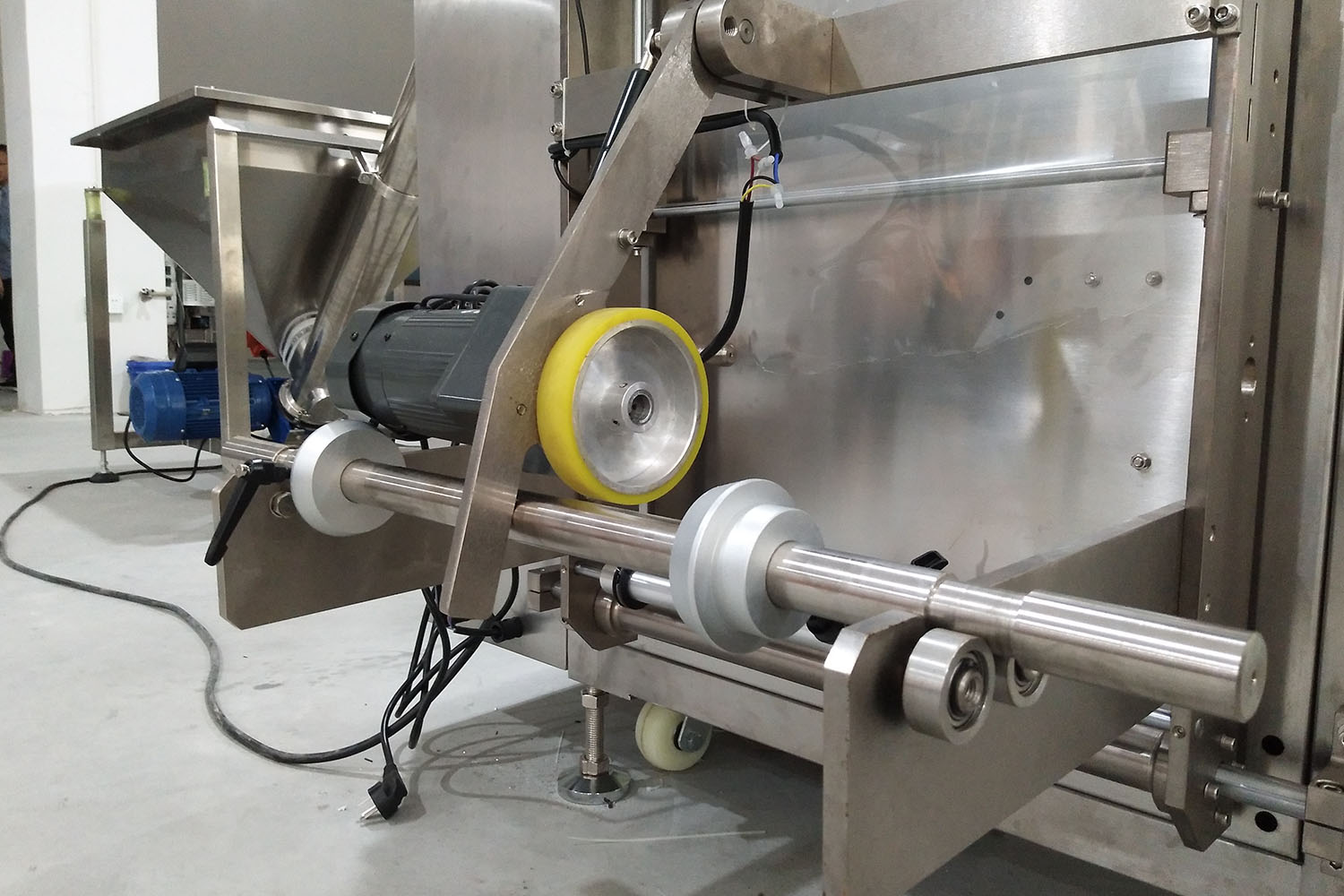 Applications
The D set packing machine is suitable to packaging powder, such as milk powder, coffee powder, tea powder, face mark powder, spices,sweet flour, flour etc.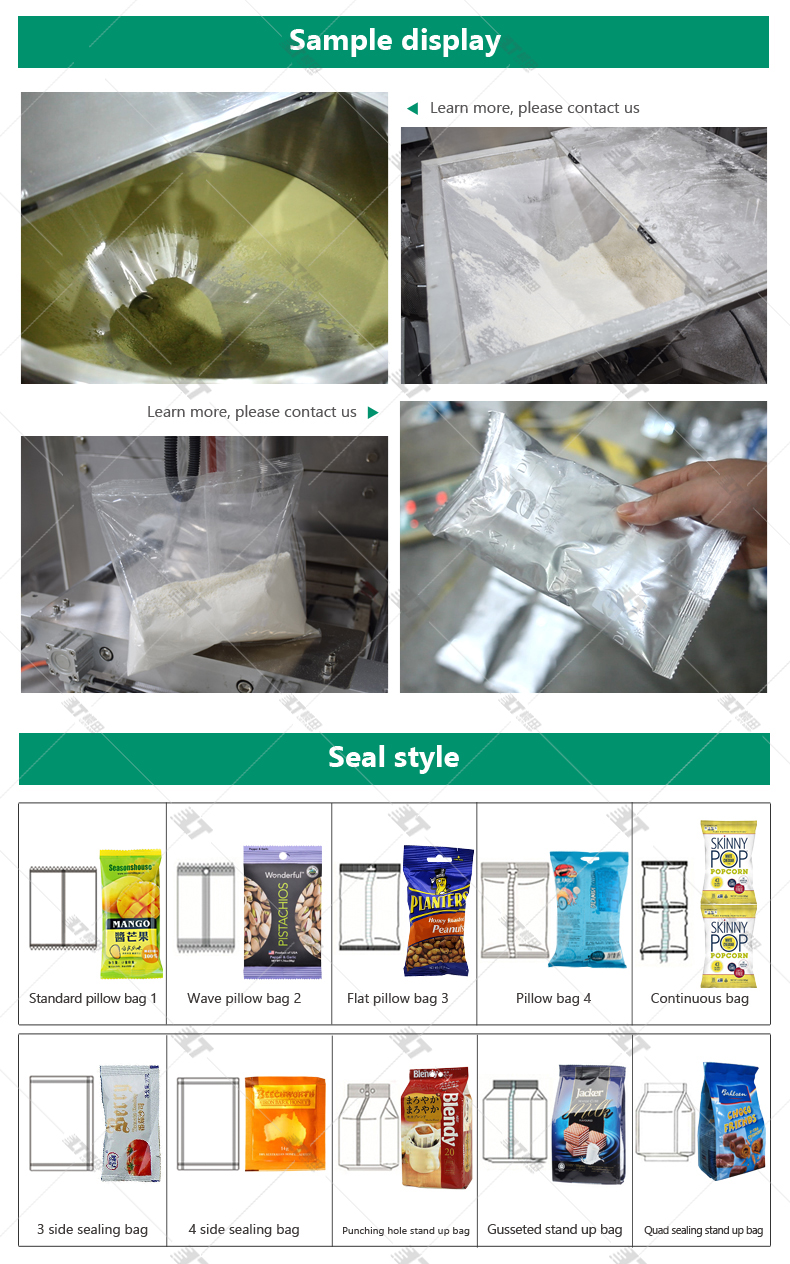 Option
ZV packing machine

Screw conveyor

Auger filler

Finished Product Conveyor(optional)
SPECIFICATIONS FOR PACKING MACHINE
Model

ZV-420D

ZV-520D

ZV-720D

Sealing Type

Pillow Bag (Back Sealing), Guessted Bag(optional), Quad Seal Side Pouch(optional)

Feeding System

Auger Filler / Screw Filler

Packing Film

Composite material:OPP/CPP,OPP/CE,MST/PE/PET/PE

Cutting

Tooth Cut / Flat Cut(optional)

Horizontal Sealing

Netted Line / Straight Line(optional)

Film Width

Max.420MM

Max.520MM

Max.720MM

Bag Length

80-300MM

80-350MM

180-500MM

Bag Width

60-200MM

100-250MM

100-350MM

Roll Diameter

Max.320MM

Max.320MM

Max.320MM

Packaging Speed

5-60Bags/Min

5-60Bags/Min

5-55Bags/Min

Power

220V 50/60Hz 2KW

220V 50/60Hz 3KW

220V 50/60Hz 3KW

Machine Size (MM)

(L)1217* (W)1015*(H)1343

(L)1488* (W)1080*(H)1490

(L)1780* (W)1350*(H)2050

Machine Weight

About 650KG

About 680KG

About 750KG

Optional Device


1.Double Film Pulling Device 2.Angle of plug-in Device

3.Automatic Correct Device 4.Linking Bags Device 5.Punching Device
Feature
By screw machine complete measuring, filling, etc., suitable for measuring powder material.

The servo drive system, has the advantages of high precision, stable performance.

Stainless steel open container clean and convenient.

Equipped with safety protection so as to meet the requirements of enterprise safety management.

Intelligent temperature control, accurate temperature control, ensure nice flat seal.

PLC double pull or single tensile membrane structure chart system, motor sealing and cutting positions adopt automatic correction device.

Constitute a large display touch screen drive control core, maximum limit to improve the control precision, reliability and the intellectualized degree of the machine.

The machine and measuring configuration can be done automatically measuring, feeding, filling bag, inflatable (exhaust), date printing, full packaging process and automatic counting.

Perfect automatic alarm protection function, minimize loss, help timely troubleshooting.

Packaging design diversified, back closure, Angle, bag, punching, etc.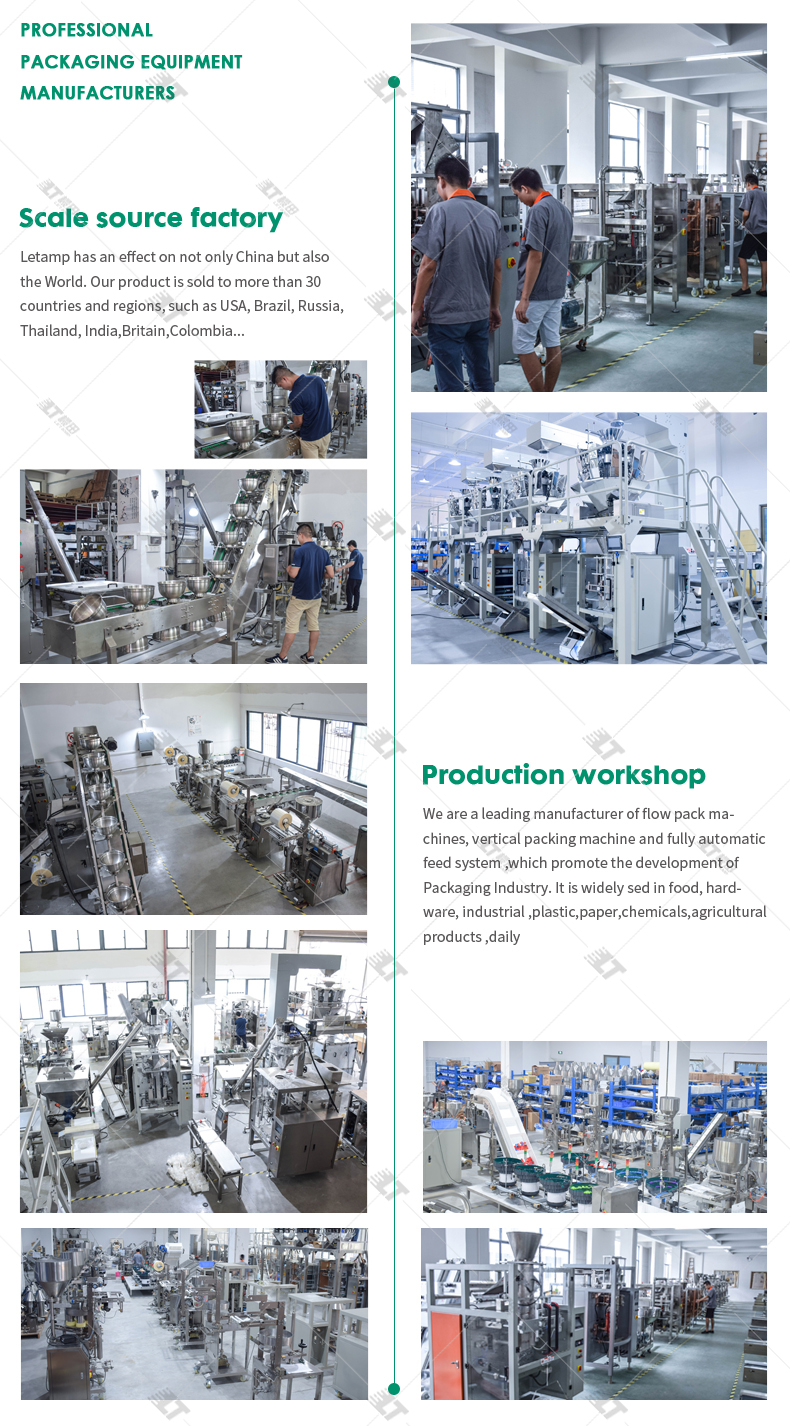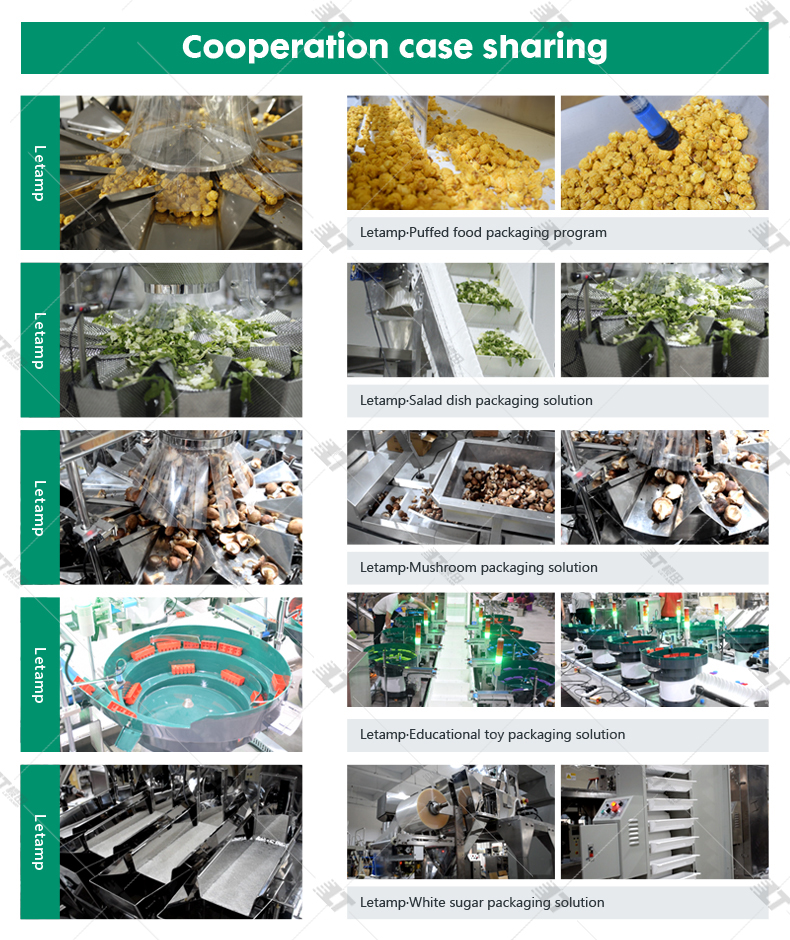 Feedback form contact with us
Related Product